What Is a TN Visa?

A TN visa is a special non-immigrant status in the U.S. This visa acknowledges the North American Free Trade Act (NAFTA) by allowing Canadian or Mexican professionals the ability to obtain TN status for legal work in the United States. This only applies to certain professional occupations. With the TN status a Canadian or Mexican may work in the U.S. for up to three years at a time, but it can be renewed in three year increments indefinitely. The set of occupations allowed is limited compared to the H-1B visa. Canadians can be admitted under TN status at the border. The procedure to apply is fairly simple. The individual must be able to show proof of a job offer, this can be in the form of an employment letter detailing employment for not more than three years. They must also show some documentation, such as university degree or reference from former employer, proof of Canadian citizenship is also required. For Mexicans it is a bit different, they would have to obtain a U.S. TN-2 visa at the U.S. consulate and once the TN visa stamp is obtained in their passport, then they may enter the U.S. Therefore, the Canadians and Mexicans can avoid the hassles of most difficult and tedious paperwork that would go into applying for an H-1B. They would also avoid the long waiting periods and be able to start employment as soon as they obtain the TN status.
What Are The TN Visa Requirements?
There are different sets of requirements for both Canada and Mexico; however, they are very similar. The requirements are as follows:
Canadian Citizens:
You are a Canadian citizen
The job qualifies under NAFTA as listed in NAFTA job list
You are qualified to work in this business activity
You have been offered a job by a U.S. employer
Your intention to stay is temporary in nature.
Requirements at border:
Proof of citizenship
Letter from your prospective employer
Job Title and detailed summary of your duties
Proof that employment will be temporary; maximum of 3 years
Arrangement of payment for your services
Proof that you possess the required NAFTA Occupation credentials
Filing fee
Mexican Citizens:
You must have TN visa in order to enter the U.S.
You are a Mexican citizen
The job qualifies under NAFTA as listed in NAFTA Job List
You are qualified to work in this business activity
You have been offered a job by a U.S. employer
Your intention to stay is temporary in nature.
TN Visa List Of Occupations: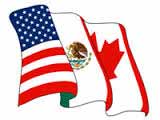 Not all occupations are considered eligible for the TN visa. The professions listed below are all the eligible professions under NAFTA and are the only professions applicable to the TN visa.
Occupations include:
Accountant
Architect
Computer Systems Analyst
Disaster Relief Insurance Claims Adjuster
Economist
Engineer
Forester
Graphic Designer
Hotel Manager
Industrial Designer
Interior Designer
Land Surveyor
Landscape Architect
Lawyer
Librarian
Management Consultant
Mathematician
Range Manager/Range Conservationist
Research Assistant
Scientific Technician
Social Worker
Sylviculturist
Technical Publications Writer
Urban Planner
Vocational Consellor
Medical Allied Professional
Dentist
Dietician
Medical Laboratory Technologist
Nutritionist
Occupational Therapist
Pharmacist
Physician
Physiotherapist
Psychologist
Recreational Therapist
Registered Nurse
Veterinarian
Scientist
Agriculturist
Animal Breeder
Animal Scientist
Apiculturist
Astronomer
Biochemist
Biologist
Chemist
Dairy Scientist
Entomologist
Epidemiologist
Geneticist
Geologist
Geochemist
Geophysicist
Horticulturist
Meteorologist
Pharmacologist
Physicist
Plant Breeder
Poultry Scientist
Soil Scientist
Zoologist
Teacher
College
Seminary
University
Top Ten Tips For Getting A TN Visa: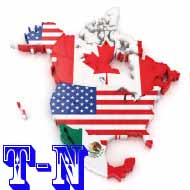 There are a few tips that can help you in better preparing yourself for obtaining approval for TN status. Here are some tips:
Your US job offer should be relevant to your Education
Your US job offer should appear on the NAFTA list of occupations
Your US job offer must not exceed three years
Your US job offer letter must be formatted properly and include all relevant information
When applying, read and make sure to understand all your documentation
Your resume must be organized and complete
Your employment references should be consistent and relevant
Make sure your Canadian Passport is valid for at least three years
Foreign degrees and diplomas must have already been evaluated as equivalent to Canadian or US Standards
Have your TN documentation reviewed by an immigration officer
Why Seek Our Professional Help To Get TN Visa?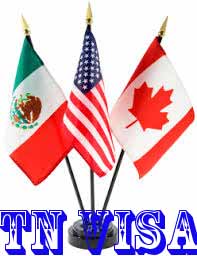 Seeking professional help is crucial when applying for a TN visa. This is due to the fact that it is easy to miss important details that can lead to a rejection. Preparing all the necessary documents may not be very clear for everyone. The requirements are not clear about every single type of documentation that should be included and this can lead to a refusal. Experienced professionals such as Akrami & Associates, will know how to help you form a successful application. We can help guide you every step of the way and give you information that would otherwise be difficult to find.
At Akrami & Associates, there is Always a Way!